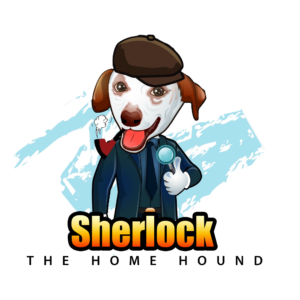 Case Details:
Granny Smith died unexpectedly in her kitchen while making an apple pie. Granny's will was not updated and her children and grandchildren are wondering if they should sell her house and apple orchard or keep it. If they decide to keep it, who gets it? And if they decide to sell it, how do they go about it? And who gets how much from the sale? Everyone loved Granny, but everyone wants a piece of the pie and tensions are hotter than an oven. Can Sherlock solve the case for the Smith family before it is too late and Granny's house goes through probate?
Case Facts:
What is Probate?
Simply put, it is the formal court-supervised process that oversees the last will and testament left by someone who has passed on. Most Americans( a whopping 68% ) do not have a will in place at all. This is sure to leave some stress behind for loved ones who are already grieving.
The probate of assets is usually handled by an attorney and/or an executor who is responsible for carrying out the directions left in the will. If it is done by an attorney, their payment will come out of the estate. First. This can take a significant chunk of the inheritance intended for the remaining family members. Dying is expensive!
All too often we hear stories of families being left grandma's home, only to be torn apart due to grief compounded by financial strain. The cost of final preparations, care of her house, car and other belongings her family has to sort out. If the family isn't prepared for this financial burden (like property taxes), Granny's good intentions could seriously backfire.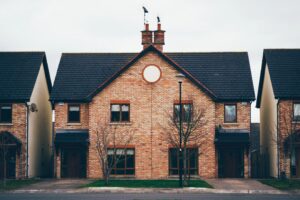 Sometimes selling the home quickly is the best option. However, Granny's home is a bit dated with old carpets, an older roof and leaky plumbing. Granny may not have minded, but if her home needs to be repaired or updated, then in order to sell the house quickly, it will have to be at a sizable discount. However, Sherlock's Homes can help honor Granny and solve the problem of Granny's home.
Here are some of the ways Sherlock's Homes Foundation can help:
Buying

Instead of selling the home at a loss, Sherlock's Homes can buy the property for a fair price and provide the family with a tax break! (This is called The Bargain Sale.) The sale offers quick cash that can be reinvested in other more profitable property and ventures.

Selling Correctly

Selling the property through to Sherlock reduces your taxes. (This is also called "gains."). Granny's family wouldn't have to pay gains tax on the sale of the home to the charity organization

Renting the home

Sherlock can take possession of the home by leasing the home and serving others in Granny's name.

Building the community up

Sherlock's Homes benefits by taking the home and using it to further their mission to address youth homelessness.
Our licensed professionals can speak to you about your options. If you or someone you know has inherited a home or property, set up an appointment to speak with one of our licensed real estate professionals . We can work together to find the right solution to meet your specific needs. Which solution is best for you? Hard to tell at this point.These are just a sampling of the few ways we can help. But we won't know what the best option would be for your case until you speak with one of our Home Detectives. If you would like to learn more and want to learn Five Tips to Sell Your Home Fast, then use the button below to set up a time to speak with one of our teammates and let us help you. We can work together to find the right solution to meet your specific needs.